Create valuable content

→

Attract more traffic→

Convert more leads

→

Delight more customers
The best strategies to attract the people you need, deliver valuable content to them and help them on their purchase journey until they become customers. And best of all, you can demonstrate the ROI of your marketing efforts.
Meet and target your ideal customers
By understanding the characteristics and preferences of your buyer personas, you will be able to adapt the focus of your content and advertising strategies to the maximum, providing them with the solutions they need at the right time.
Convert more visitors into qualified leads
Using the right channels, engage your customers with the ideal value content for each stage of their journey: recognition, consideration, and decision. This will help them to continue advancing in the process until they become customers,
Convert leads into customers with less effort
With efficient email tools and incremental campaigns for you to schedule a series of emails that offer leads everything they need to become paying customers.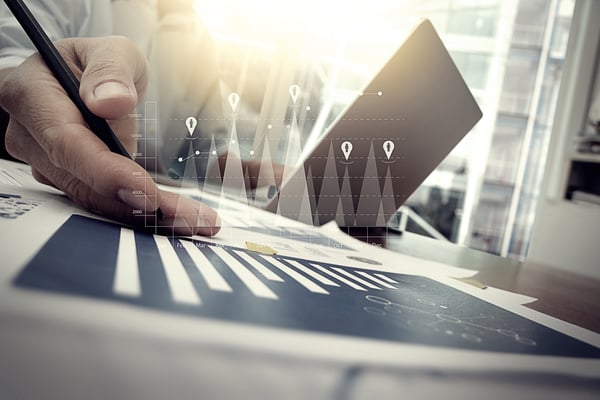 Align your Marketing and Sales teams
Sales people are a key source of information on what customers need at each stage of their journey. By aligning sales and marketing they can use the content to attract visitors, increase conversions, nurture their leads, sell and retain existing customers.
Increase trust and credibility
Reach your target audience in a less intrusive and more effective way. This way you will earn their trust and be on their top of mind when they are ready to make a purchase.
ROI and Visible Metrics
Understand the effectiveness of your campaigns with value metrics. You will be able to see the areas to improve in your marketing plan, adapt your strategies and optimize your investment. This will further boost cost-effectiveness and customer relationships.
"61% of consumers prefer and decide more on a brand that provides content of their interest" - HubSpot.
We use the set of tools indicated at each stage of the life cycle of your clients. We help you implement them in the correct way and achieve the best results with them.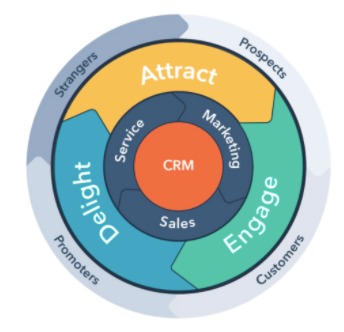 ATTRACTION TOOLS
You don't want anyone on your website. You need the people who are likely to become leads and ultimately customers.

Attract more of those right customers with relevant content at the right time.
Advertisements

Videos

Blogs

Social media

Content strategies
INTERACTION TOOLS
Create valuable relationships with prospects on the channels they prefer. Capture valuable information and build brand loyalty by targeting specific audiences with your convict.

Lead streams

Email Marketing

Chat bots

Marketing Automation
DELIGHT TOOLS
Deliver the right information to the right people at the right time. Align your sales, marketing, and service teams to create contextual conversations and create memorable content for your prospects.
Smart Content
Email Marketing
Inbox conversations
Marketing Automation
We attract potential clients with Inbound Marketing.
We convert traffic into leads and strive to convert them into customers.
We manage to retain them and make them come back to us.